Welcome to Cycling Without Age USA. Find more resources on our international website: cyclingwithoutage.org.
We are all heading on the same path that our grandparents were on. It is an inevitable journey of life. Cycling Without Age reminds us of that relationship with our elders and on our five guiding principles that we abide by.
It starts with the simple act of generosity. Give our time to them when they gave us their care and time. There are a lot of stories to be shared through storytelling from our elders, but also from us. They want to listen to us too and through this bridge we form relationships. We take our time, and the act of cycling slowly helps us take in the experience and appreciate it. Without age is the principle of how life does not end at a given age, but instead we can embrace what each generation has to offer through something as simple as cycling.
Cycling Without Age on TED
Coffee friends
Chapters with trishaws
New chapters fundraising for trishaws
Starting a chapter in your local community
If you would like to start a chapter of Cycling Without Age in your city, we would be delighted to help you get started.
Getting started with a Cycling Without Age chapter is an amazing experience. Nothing beats witnessing the joy of the elderly, pilots and personnel interact on and around the trishaw and seeing the smiles of passengers coming back from their first ride with wind in their hair, rosy cheeks and full of stories. We love to experience the movement of Cycling Without Age spreading all over the world and always welcome more to join.
We have launched a simple Affiliate model for communities, nursing homes, cities and individuals worldwide to become part of the movement. Proceed to the Affiliate page or if you have any questions, write us an email at kelly@cyclingwithoutage.org. We already have a wealth of experience in working with nursing home staff and management, city councils, other volunteer organizations, cyclists federations as well as great ideas of how to get the initiative off the ground and locals excited about it.
Meet Fraser from Scotland
Watch the BBC video that went viral.

Just published: Get your copy of the new book now
The 2017 book "Stories from Cycling Without Age – Spreading Joy Around the World" is now published and we're ready to take your order. The book features 21 personal stories and more than 150 touching photos from Cycling Without Age chapters around the world.
Cycling Without Age USA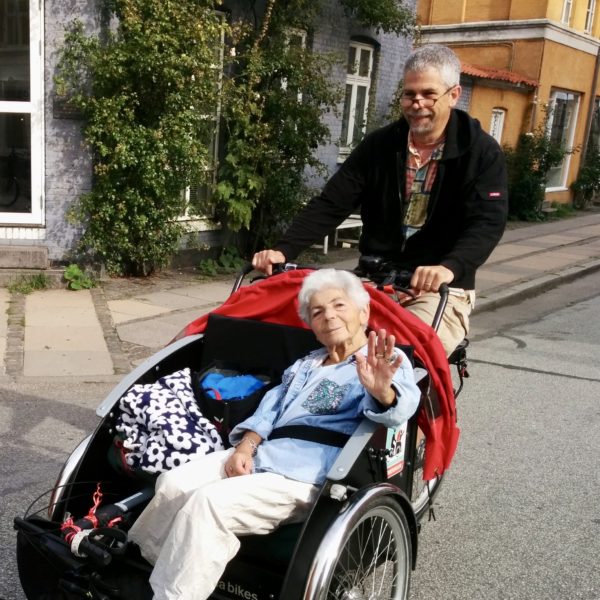 Kelly Talcott
US Captain
(516) 297 0425
kelly@cyclingwithoutage.org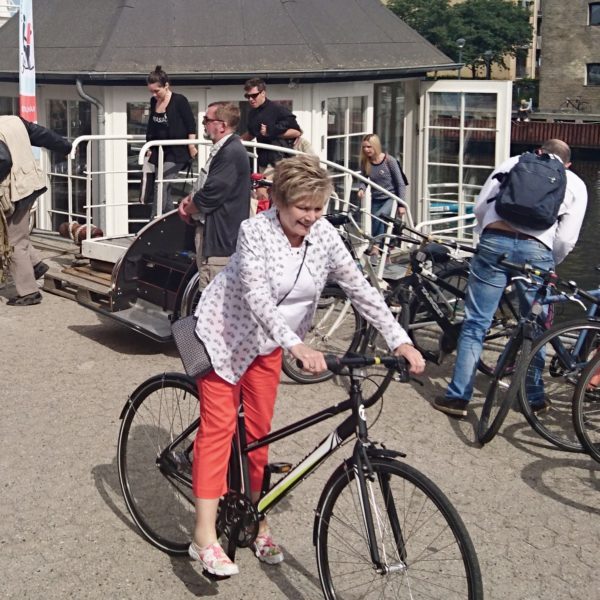 Bonnie Behnke
CWA Ambassador
(902) 232 5249
BBehnke@miravidaliving.com