Welcome to our Chapter in Ann Arbor
We recently founded a non-profit corporation, Ann Arbor Joy Rides Inc, to officially establish the Ann Arbor CWA Chapter.  We are currently fundraising to purchase our first trishaw.

For more information about how to contribute, please email: AA.Joy.Rides@gmail.com
August 2020 Chapter Status
Despite the current COVID-19 circumstances, we remain optimistic about moving forward. People are outside and biking now more than ever. The Ann Arbor area has many amazing new paved bike paths perfect for trishaw rides. Other CWA chapters in the United States, as well as worldwide, have managed to put policies and protocols into place to address COVID-19 concerns and keep everyone safe.
Here is to the wind in our hair and at our backs to help get Ann Arbor's CWA Chapter rolling!
Please reach out with questions and/or if you are interested in participating.
Learn more about how everything started in the video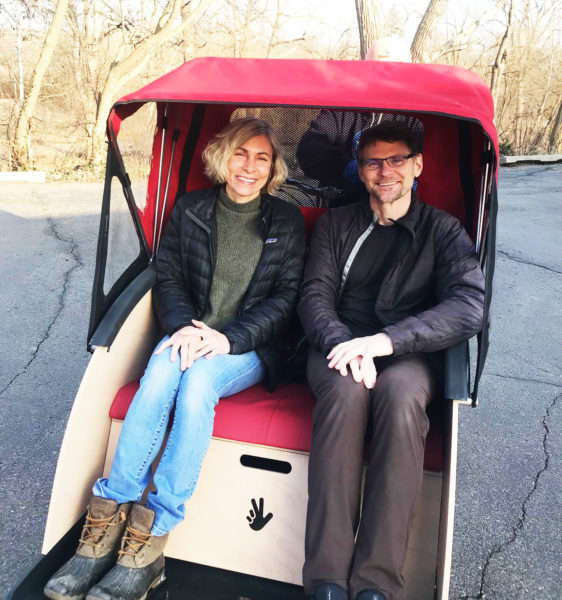 Aimee Lahann (left) & Bruce Tharp
Ann Arbor CWA Captains