About CWA in Boulder Colorado
CWA Boulder was granted its charter from Cycling Without Age, an organization based in Denmark, in mid-November 2019. Immediately thereafter CWA Boulder was formed as a Colorado nonprofit corporation and filed its application for 501(c)3 status with the IRS. We expect this to be granted soon.
Cycling Without Age (CWA) is a nonprofit volunteer organization that takes seniors for free bike rides on specialty cycles – trishaws.
Established in 2012, CWA now has more than 2000 chapters in more than 40 countries spanning the globe. CWA fulfills "the right to wind in their hair" allowing the elderly to experience life in nature and outside the confines of their senior centers.
The CWA guiding principles are:
Generosity – there is never a fee for a ride
Slowness – creating a sense for the outdoor environment and safety
Storytelling – both passengers and pilots are encouraged to share
Relationships – among all involved for trust, happiness, and quality
Without Age – bringing another positive context to aging
Early contacts within the Boulder community have generated a lot of interest as we continue to actively solicit support and teaming commitments from the senior center, government, university, and private donor/foundation sectors of our community.
Contact
Ed Wittman
303.532.1025
ed.wittman@cyclingwithoutage.com
CWA Boulder Status and Plans
With our nonprofit corporation status established with the State of Colorado, and our tax exemption status as a 501(c)3 application submitted to the IRS as of late November 2019, CWA Boulder is starting its campaigns to:
encourage teaming with one or more of the Senior Centers located within safe trishaw travel distances to the Boulder multi-use path system;
start presenting our service offering to city government and their agencies associated with aging and transportation;
introduce the Cycling Without Age model to potential funding sources within the government, and to the Boulder service clubs, foundations, and private donors; and
offer the personal service opportunities as a cyclist (CWA calls a pilot) taking seniors for 1 to 2 hour rides whenever the weather permits, on a year-round basis.
Founder
Founder Ed Wittman has lived in Boulder for 30 years and in Colorado for more than 45 years. He retired in 2015 after almost 50 years as a serial entrepreneur, founding, leading, and building companies in the medical devices, oil services, and cybersecurity industries among others. He has also been very active in the nonprofit world having served on a number of boards including MESA (Moving to End Sexual Assault), MOB (Museum of Boulder), and the Rotary Club of Boulder Valley, Rotary Club of Denver Mile High, and the respective Rotary Club Foundations. He also served as Club President for the Boulder Valley Rotary Club.
Ed is now focusing considerable time to the formation, development, and growth of CWA Boulder, bringing his love of cycling, concern for the issues of aging, and commitment to service toward others, all together in the Boulder chapter of this international organization.
Video and Pictures
Ole's TED Talk
CWA Boulder visiting CWA Lakewood, CO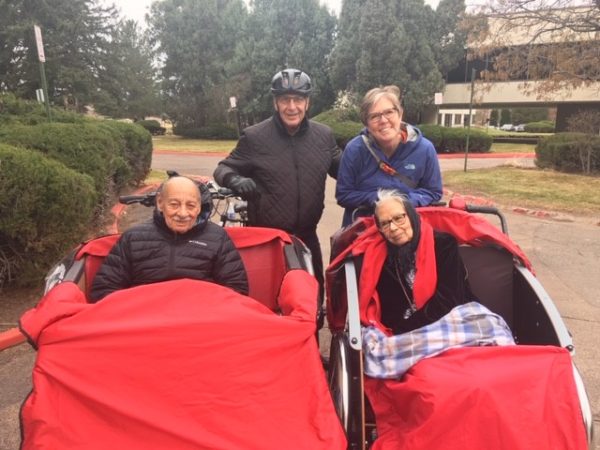 Ed Wittman, Founder – CWA Boulder