About The Loudoun County Chapter
Our purpose is to take people who are limited by age or mobility outside for an enjoyable ride into their community.  During these rides, we will help free the passenger from social isolation through social interaction.  This can be as simple as an impromptu conversation with a passerby or by making them smile as they feel the wind on their faces.
News Article: loudounnow.com/2018/04/05/loudoun-cyclist-shares-his-pedal-passion-with-the-elderly/
Chapter Status & Plans
We are now the proud owners of one Nihola trishaw!  We are continually looking for ways to reach out to other retirement communities and local residents who would enjoy "feeling the wind in their hair".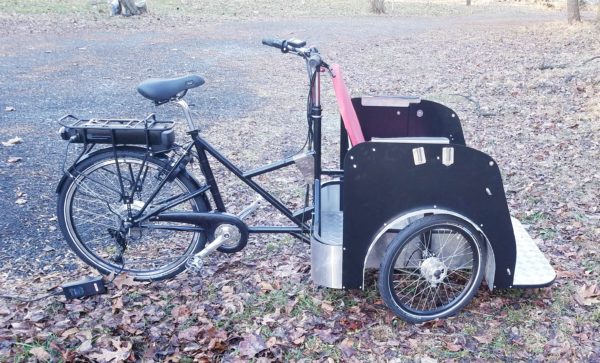 Board members:
James Rollins, Chris Straight, James Hodges, and Patricia Miller (if interested please contact us and join us)
Contact:
James Hodges
jimahodges@gmail.com
Leesburg, VA, USA
Facebook