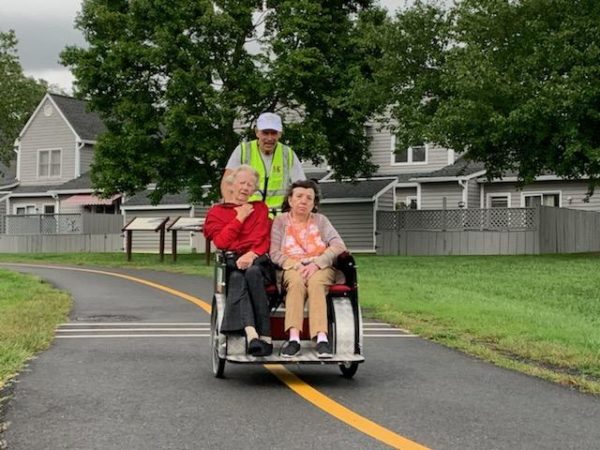 About The Loudoun County Chapter
Our purpose is to take people who are limited by age or mobility outside for an enjoyable ride into their community.  During these rides, we will help free the passenger from social isolation through social interaction.  This can be as simple as an impromptu conversation with a passerby or by making them smile as they feel the wind on their faces.
News Article: loudounnow.com/2018/04/05/loudoun-cyclist-shares-his-pedal-passion-with-the-elderly/
If you click on to other parts of cyclingwithoutage.com, you can return here via the back button or through the menu option US Chapters and then Loudoun.
Chapter Status & Plans
We are now the proud owners of one Nihola trishaw!  We are continually looking for ways to reach out to other retirement communities and local residents who would enjoy "feeling the wind in their hair".
Board members:
James Rollins, Chris Straight, James Hodges, and Patricia Miller (if interested please contact us and join us)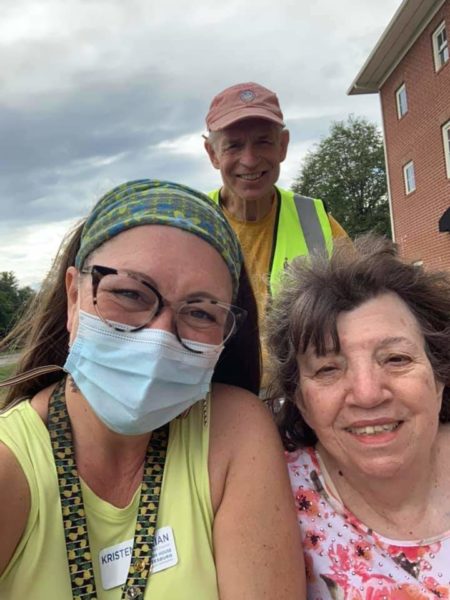 The trishaw
This unique trishaw has a separate turning system for the front wheels, which provides a better balance when turning. The bike is made in Denmark by Niels Holme Larsen and his team. They have over 20 years of experience building high-quality cargo bikes. One of their feats is to have supplied the Danish postal services with their 1,600 Post Bikes and the Danish royal family with their Nihola fleet.
The Nihola Trishaw is auto-battery-powered and works without using a throttle on the handlebar. It is wide enough to seat 2 persons and the footrest is low enough so that passengers easily can enter the trishaw. Hood and blanket are made of solid weather-proof material.

---
Donate to Loudoun CWA
Click the button below to be directed to our PayPal page where you can donate to our group and help us continue to give rides in our community.
Find out how it all started in Copenhagen
The Nihola