Cycling Without Age Marathon County – Enriching lives one ride at a time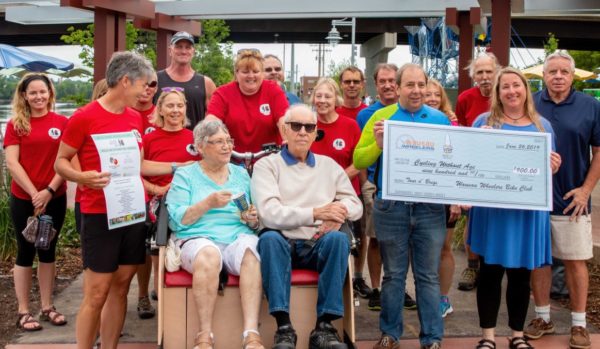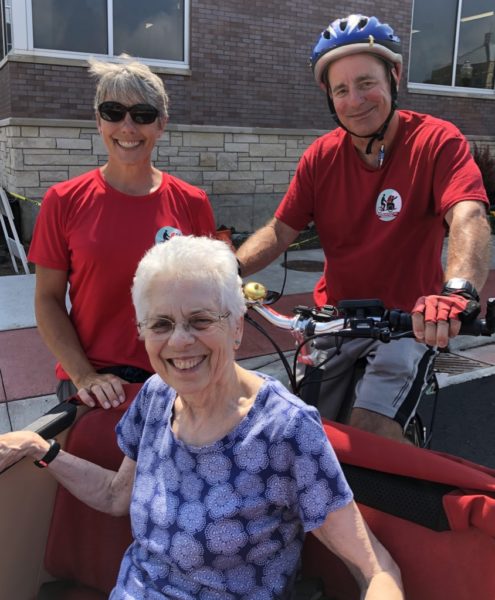 Our Dream
We dream of creating a world together, in which the access to active citizenship creates happiness among our fellow elderly citizens by providing them with an opportunity to remain an active part of society and the local community.

We do that by giving them the right to wind in their hair, the right to experience the city and nature close up from the bicycle and by giving them an opportunity to tell their story in the environment where they have lived their lives.

That way we build bridges between generations and we reinforce trust, respect and the social glue in our society.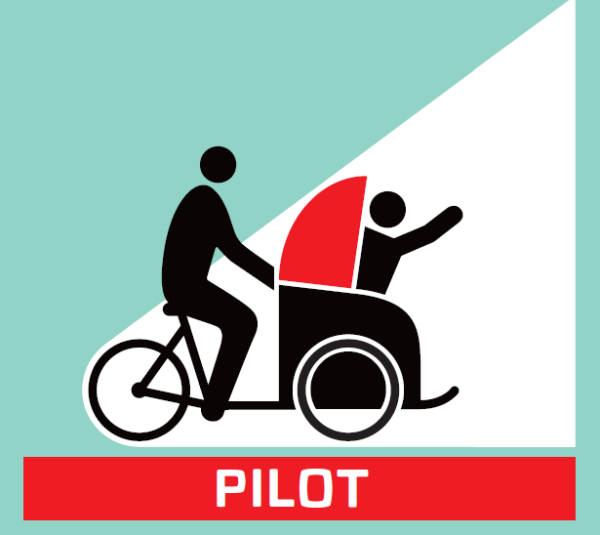 Are you interested in being a pilot?
Send an email to cwa.marathoncounty@gmail.com
Cycling Without Age Pilots will give older adults and adults with differing abilities the opportunity and excitement of being outdoors in the fresh air on a trishaw. Passengers will experience a new adventure, enjoy nature up close, share stories and make new intergenerational friendships while riding in the greater Wausau area, including Wausau's River Front!
All pilots must complete training sessions and a background check.   Watch pilot training videos.
If you have any questions you may contact Halle Veenstra at cwa.marathoncouty@gmail.com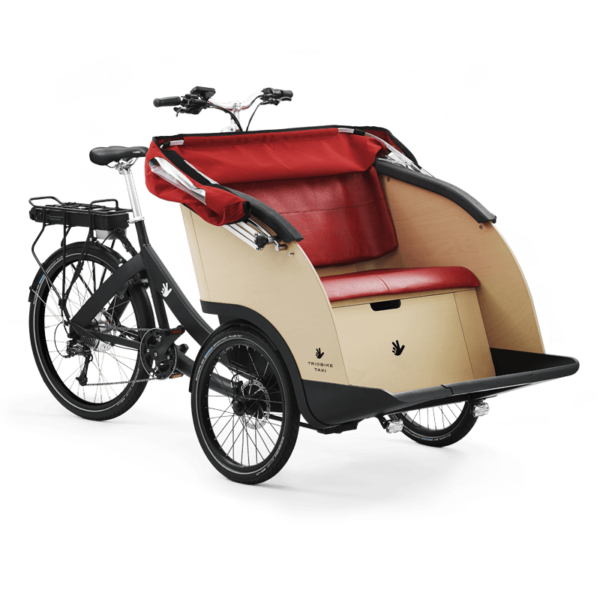 The Cycling Without Age Marathon County Fund, recently established within the Community Foundation of North Central Wisconsin, provides an avenue to make a direct tax deductible donation that will start our program the summer of 2019 through the purchase of four trishaws for community use.
Click on Cycling Without Age Marathon County Fund to make your tax deductible donation today using a major credit card. Your gift will help bring smiles to the older adults of our community!
Cycling Without Age Marathon County would like to thank the following foundations for their generous support:
Community Foundation of North Central Wisconsin – Community Enhancement Grants from the Marvin & Ruth (Rudie) Schuette Fund and the Senior Life Enhancement Fund

B.A. & Esther Greenheck Foundation

Wisconsin Public Service Foundation

Dudley Foundation

Judd S. Alexander Foundation

Dwight & Linda Davis Foundation

North Central Health Care Foundation

Lewitzke Foundation

Austin Family Fund
Coffee friends
Chapters with trishaws
New chapters fundraising for trishaws