Welcome to CWA in North Shore Chicago Chapter 
When we saw this video we knew we had to be part of Cycling Without Age (CWA)! We are happy to join the CWA family and became operational in January 2020! We are currently giving rides at several senior living communities in Lincolnshire and Vernon Hills and plan on expanding to other communities soon.
CWA is an amazing experience. Nothing beats witnessing the joy of the elderly and volunteer pilots interact on and around the trishaw and seeing the smiles of passengers coming back from their first ride with the wind in their hair, rosy cheeks and full of stories. The riders sit in front of the Trishaw-a specially designed pedicab-and a Pilot pedals from the back.
We are building a GLOBAL MOVEMENT, which is now creating better lives in more than 40 countries worldwide.
DONATE  HERE for CWA North Shore Chicago. 100% of Donations go to funding the trishaws and trishaw operating expenses! 
WHO WE ARE
The CWA-North Shore Chicago team consists of Lincolnshire/Vernon Hills residents, Deborah & Harry Goldsholl, Barb Siegel and Bob Weldon. We bring business experience, biking enthusiasm and a strong desire to bring CWA to every senior who desires it! CWA-North Shore Chicago is a 501c3 organization. 
WHAT WE DO
North Shore Chicago Offers
Transformation on many levels. The rides are designed to help seniors:
Feel a part of society 

Reduce isolation and Integrate individuals with limited mobility back into the broader communities in which they reside

Experience their neighborhood and nature 

Share stories of their lives and youth

"Feel the Wind in their Hair"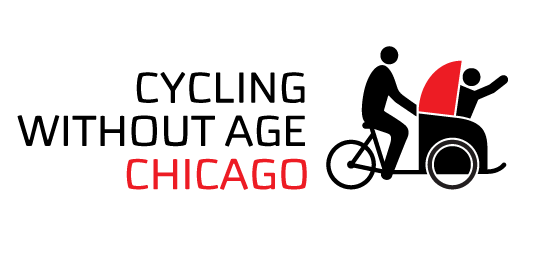 YOUR SUPPORT 
Do you want to participate in this amazing organization? You can volunteer your time, donate and/or make an introduction for us to a facility that would like to have us come and offer rides! You can also make an introduction to corporate donors! 
Volunteer to be a pilot – we will train you! 
Volunteer to help with administrative work!
DONATE  here     If you prefer to donate by check, please email Deborah or Barb below and we will provide the address. We are a 501c3 organization.
CWA North Shore Chicago is able to provide rides at no charge because of the generosity of individuals, foundations, and businesses.
Interested in participating? 
Contact Deborah Goldsholl or  Barb Siegel